Kindergarten

Program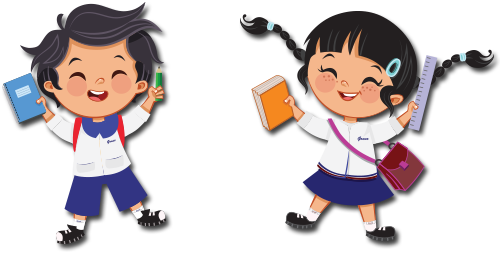 The Kindergarten Department offers half-day Toddler (2 years old), Nursery (3 years old), Preparatory (4 years old), and whole-day Kindergarten (5 years old).
The curriculum offered is far above the minimum requirements of the Department of Education. It has been designed to meet the characteristics of growth and development of Filipino-Chinese children.
All levels also have a Chinese curriculum. Toddler level is for play-and-learn; Nursery level uses thematic study and engaging activities; Preparatory combines activities and academics in preparation for Kinder. Kinder is academic preparation for Grade 1, with in-depth studies in English and Chinese to train the child's literacy, Math, thinking, and writing skills.
Morning classes are from 8:00 to 11:00 a.m., while afternoon classes are from 12:30 to 3:30 p.m.
GCC Kindergarten Department offers a safe, conducive learning environment that develops Christian values in the early childhood years, to produce God-fearing children with excellent academic skills.
Special

Programs

Several after-school and summer activities are available in the arts, sports, and music. Enhancement activities are also available for academics in both English and Chinese.

Extended care (日托班) is an option for Toddler, Nursery, and Prep students to extend their stay at school from 11:00 a.m. to 4:00 p.m.
Parent

Participation

Parents are most welcome to communicate with their child's teachers daily at dismissal time. Periodic parent-teacher-conferences are also scheduled regularly.

Special activities invite parents as resource-speakers, guests, or volunteers. Suggestions are always welcome from parents as our partners in providing the best education for young children. Our direct line is (02) 8364-8914. Like our Facebook page "Grace Christian College Kindergarten Department". Electronic mail can be sent thru kinder@gcc.edu.ph

We look forward to meeting you and your child!